Winter 2017 Update
Update Highlights
Gradebook: Export Sections/Groups
For more information about this update please see the OWL Release Notes.
Release Information
Build: 11.3-owl2
This update is scheduled for December 22 2017. OWL may not be available during the update maintenance.
For more information about downtime, please visit WTS System Maintenance.
Update Details
You are now able to export an individual section and/or group from the gradebook. This feature is useful for course sites with multiple sections with different teaching assistants, section leaders, or graders.
To export a section/group's gradebook:
Go to GRADEBOOK
Click Import/Export
Click Custom Export
Select the group/section from the 'Include' dropdown menu
Click Download Custom Export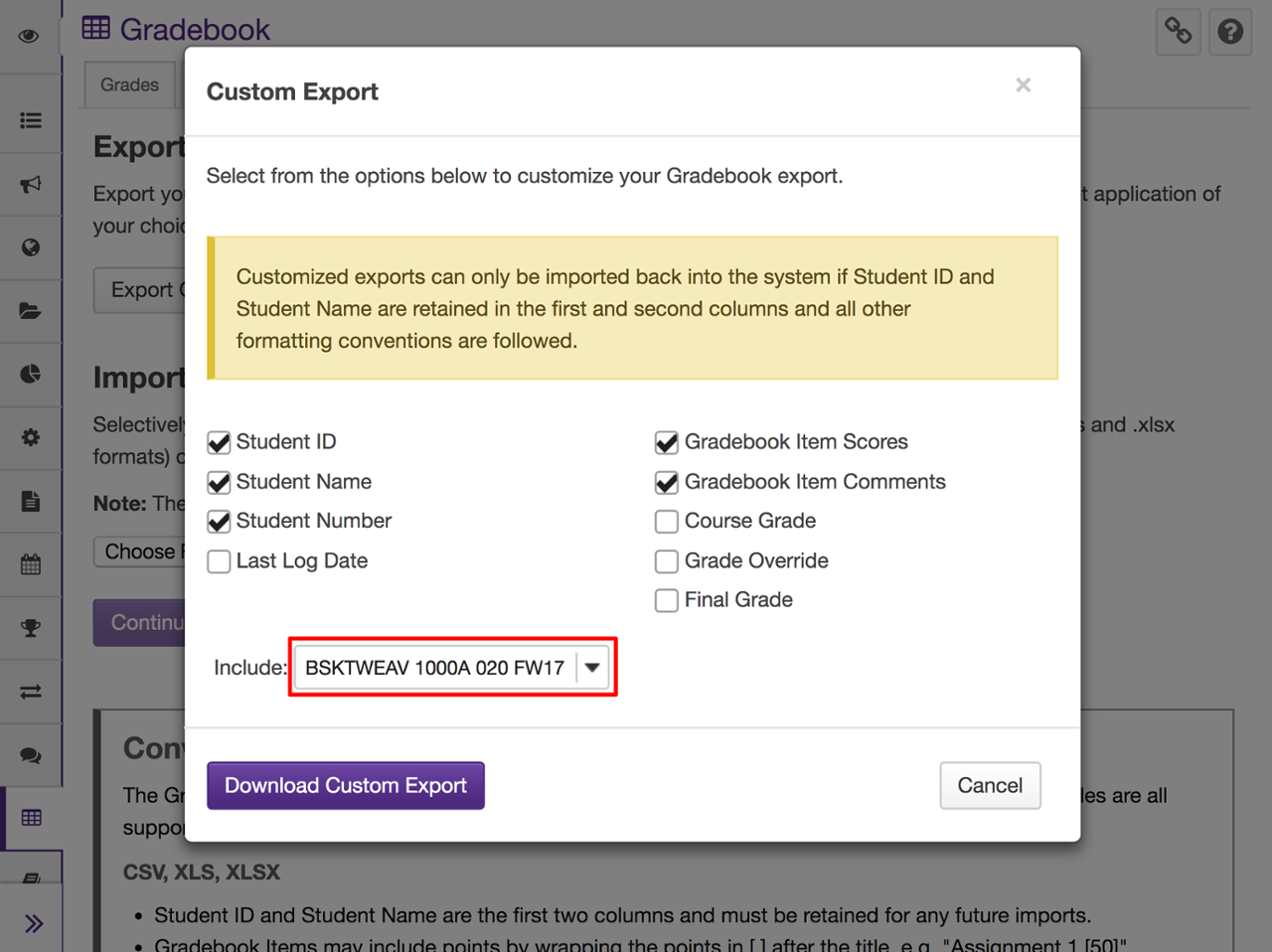 Other improvements include:
Removed character limit for comments in Gradebook
Improved print version of class list from Manage Participants in Site Info
Meeting attendees can now get email reminders from Sign-up
Meetings can now be released to specific groups/sections in Sign-up
Improved mobile interface in Forums
Updated icons for Collaborate, iClicker, and VoiceThread 
The following issues have been resolved:
A display issue with embedded modules in Lessons
A display issue with model answers in Assignments
An error when creating a Calculated question in Test & Quizzes 
---
Last updated on