Spring 2018 Update
Update Highlights
Gradebook: Drop highest/lowest grades
Announcements: Improved email notifications
Bug fixes and improvements
For more information about this update, please see the OWL Release Notes.
Release Information
Build: 11.3-owl3
This update is scheduled for May 3 2018. OWL may not be available during the update maintenance.
For more information about downtime, please visit WTS System Maintenance.
Update Details
Users using the drop highest or lowest feature in Gradebook will now notice the dropped score will have a strikethrough. The visual indicator will provide users an easy way to determine which score has been dropped. To learn more about the drop highest/lowest grade feature, please visit Gradebook Setup.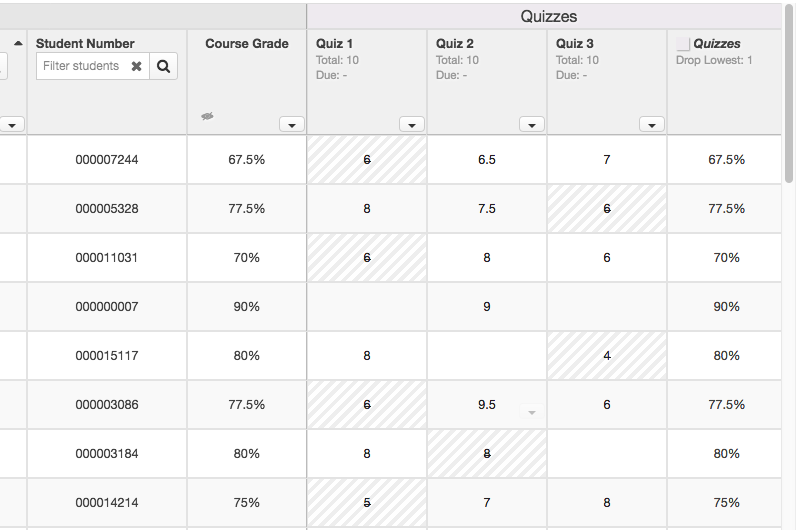 ---
Last updated on