Winter 2019 Update
Update Highlights
Assignments: Improved layout and interface
Bug fixes and improvements
For more information about this update, please see the OWL Release Notes.
Release Information
Build: 11.3-owl4
This update is scheduled for January 3, 2019. OWL will not be available during the update maintenance.
For more information about downtime, please visit WTS System Maintenance.
Update Details
The layout for the Add Assignments page has been reorganized and streamlined. To learn more about creating assignments, please visit Add assignments.
Enabling assignment settings will display its related options.
The 'Additional Assignment Options' has been removed and consolidated into other sections.
The option for Peer Assessments has been moved into the 'Grading' section.
The 'Access' section has been renamed to 'Assign To'.
The option for Group Assignments has been moved into the 'Assign To' section.
For Group Assignments, the new 'Check Now' button confirms whether the selected groups have unique memberships.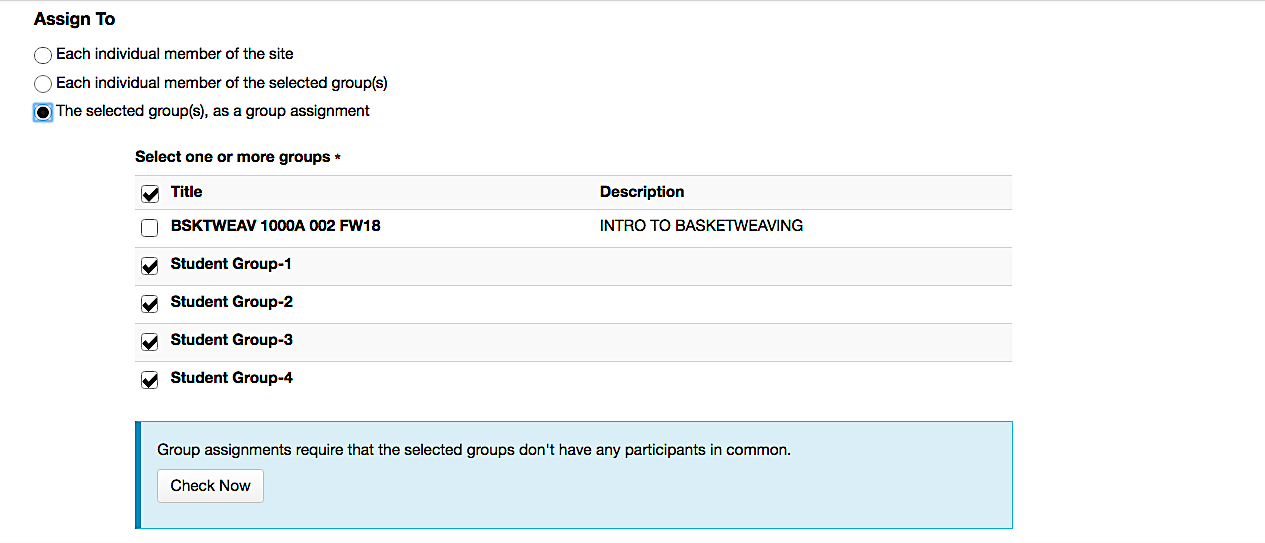 The following issue(s) have been resolved:
Email Archive properly displays messages with email attachments from Microsoft Office 365
The Gradebook import process has been improved
Lessons using pre-requisites and requirements properly releases content
Polls correctly lists options based on creation order
---
Last updated on